BYRON BAY JUKEBOX KARAOKE HIRE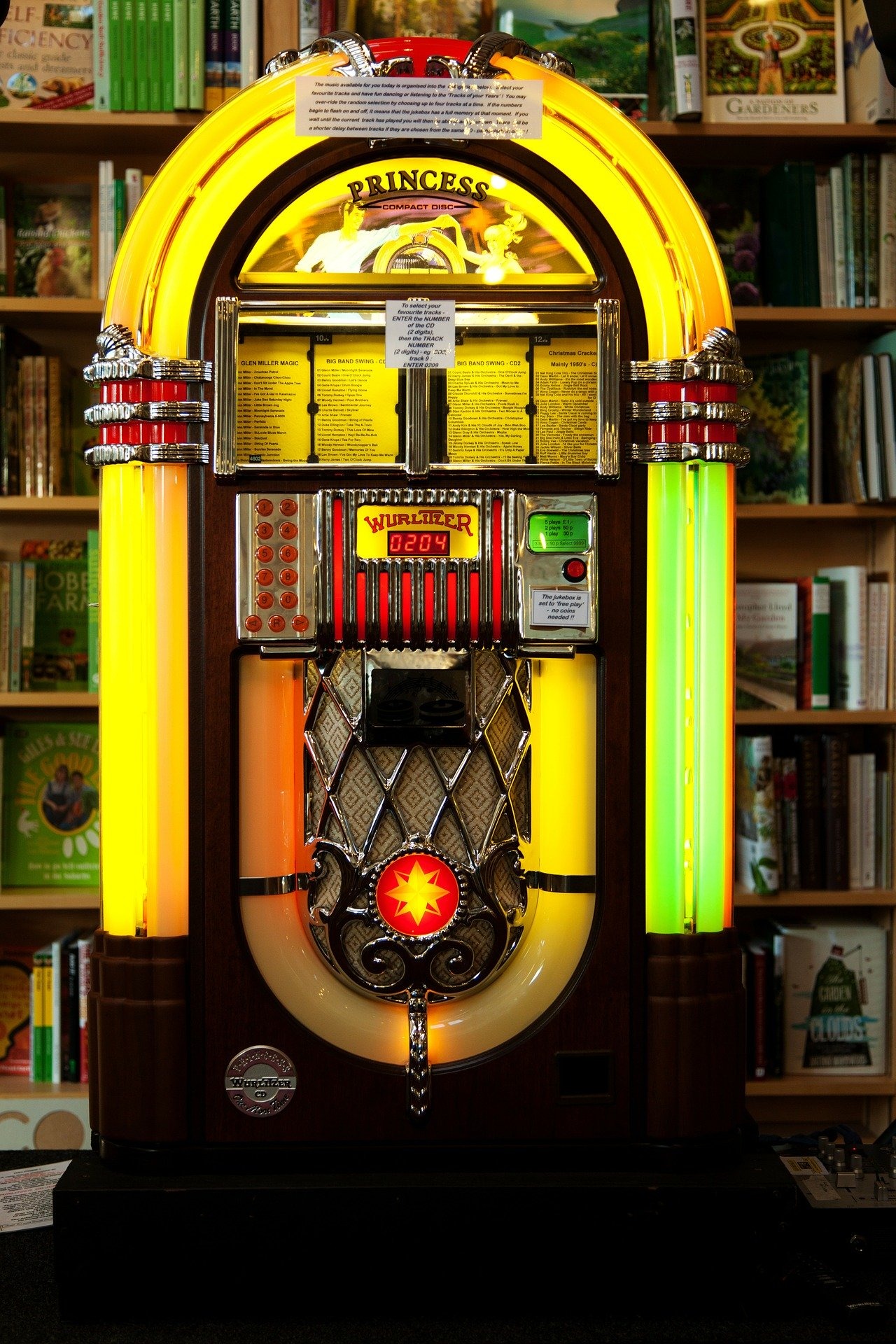 Karaoke JukeBox/ Audio Jukeboxes
Among our services, we also hire equipment called THE WURLITZER 1015 LEGEND JUKEBOX …with Original Artist Audio Tunes (1015 Original Wurlitzer)
It plays original audio CD's. The jukebox holds 50 CD's or approximately 1,000 songs. You select your song choices from the onboard list on the front of the jukebox.
All songs have the Original artists. If you select Elvis, you will get the original Jailhouse Rock. With Juke Box Jives Karaoke & Jukebox hire, if you want to dance and listen to classic music you will get the original artist.
Perhaps you prefer a Karaoke Juke Box. This is the ultimate in "do it yourself" party entertainment. The machine operates as a Juke box and has the added bonus of 'Karaoke' + Monitor & 2 Microphones (Karaoke jukeboxes)
All our Jukeboxes range from the sort after traditional Rock'n'roll Wurlitzer to the ultra modern computer look. They use all the latest technology. They have a classic & exciting party look.
We hire three different types of jukeboxes – they all basically perform the same role. They give you the secret to any successful function "entertainment variety."
Other styles of Juke Boxes are below. Please feel free to click and view the description and what each machine does.With the computer and Karaoke Juke boxes there are no gaps between songs. Once one song finishes, the next mixes in straight away. .
Our Satisfied customers keep referring friends and family to us and keep coming back and referring others to our machines and services. They have all the ingredients to bring your party alive and Fun.
We have the following fantastic Options
Karaoke JukeBox/ Audio Jukeboxes
Among our services, we also hire equipment called WURLITZER 1015 LEGEND JUKEBOX …with Original Artist Audio Tunes (1015 Original Wurlitzer) . Learn more here.